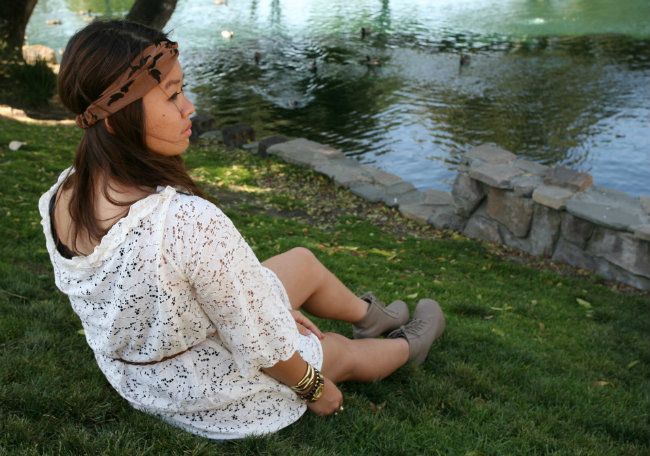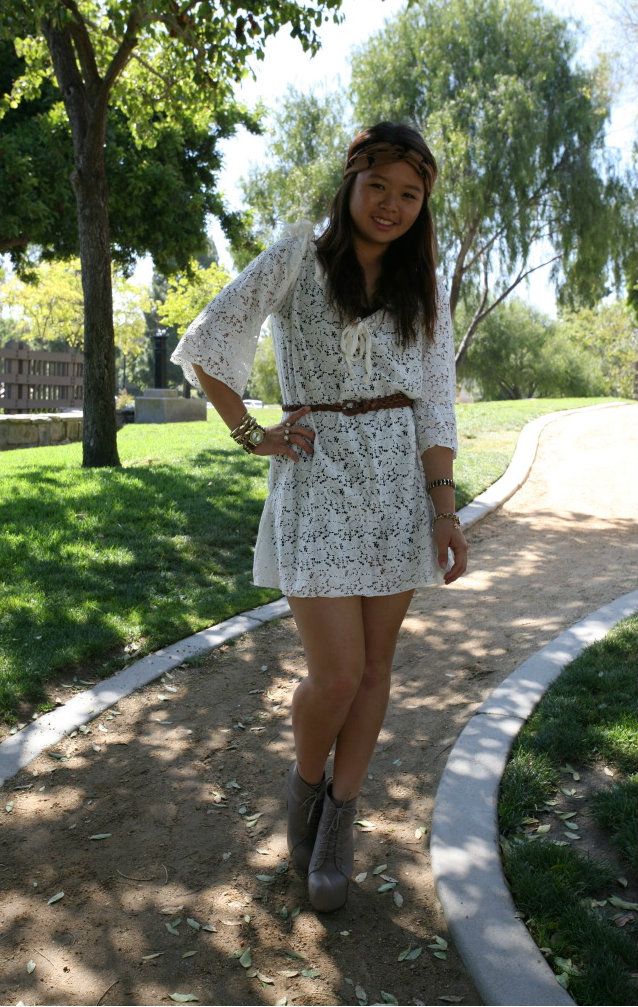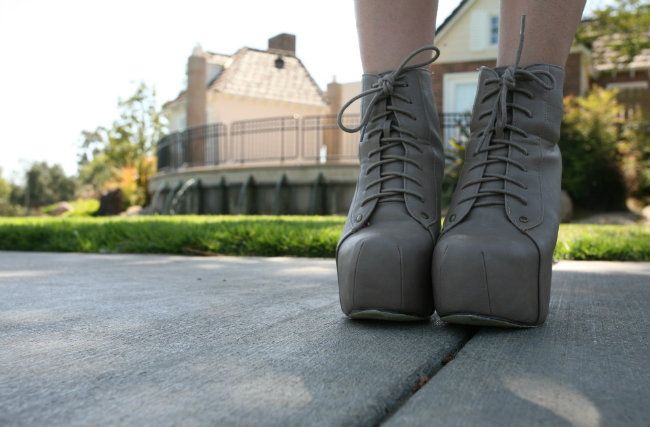 Pulled out this humongous lace dress out of my closet and decided to finally wear it. My mom got it when my family visited Japan, but she gave it to me when she realized the neck opening was about 2 feet wide. no joke. lol. Thank goodness for safety pins. :P Paired it with gold, brown, and black accessories to match, going for a girly/boho/vintage kinda look. Just recently got my
double pearl ring
in the mail yesterday c/o
Oasap
, and decided to throw that in with the rest of my arm candy as well. (: I have to say, I am LOVIN the
ring
:D I got so many compliments on both the
ring
, dress, and overall outfit at school today hehe *blushes :) Also got a message from a reader telling me how much she loved my style and blog, and it really made my day <3 Thank you Sarah Cebulski!! (:
Also had a mini photoshoot all around my local park with my SUPER talented friend, Kaitlyn Gee. Like what you see here? She's got even more amazing photography on Instagram! Follow her
@KaitlynLauren
! <3
P.S Don't Forget to enter in the
Styleologie x Miinto GIVEAWAY
for a chance to win a $15 gift card!
Check out my OOTD video of this outfit on
Youtube
! (: